Looking for VI Sport in Cambridgeshire?  Our page includes information about a range of opportunities in the county for children and young people with visual impairments ranging from goalball to cricket.
Interested in blind and VI football?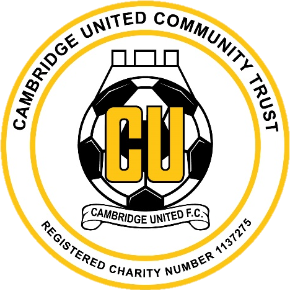 Cambridge United Community Trust – Blind & Visually Impaired football: 2 sessions
Cambridge United Community Trust begin a brand new blind and visually impaired football scheme to be ran every Saturday morning at Coleridge Community College AstroTurf. The new project will be led by an experienced coach to provide an opportunity for two different sessions each week.  The visually impaired team compete in the Partially Sighted Football League, so if you're interested in this: email sam.gomarsall@cambridge-united.co.uk!  The first session is between 1pm – 2pm is the VI session, which is followed by blind football 2pm – 3pm. The first two weeks of attendance will be free, followed by a £3 cost per week. Parking is available on site with further information about the programme available by contacting phil.mullen@cambridge-united.co.uk. No previous experience is required, just turn up and give it a go!
VI Cricket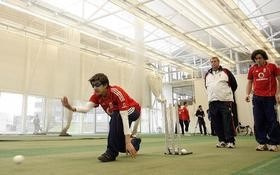 Cambs Cricket runs sessions for people with Visual Impairments.  People with visual impairment use specialist equipment such as balls that make sounds and stumps that are high vision and are bigger than conventional stumps.  They hope Cambridgeshire will be strongly represented in the VI cricket world.
Please contact Richard Hill – email  richard.hill@cambscricket.org.uk or on 07818 431144.
Other VI sport ideas
Tandem Cycling, Cambridge
Tandem cycling is a great opportunity to take part in an enjoyable and healthy exercise, getting out and about in the City and countryside. Our members and volunteers organise regular rides out and a group enters the London to Cambridge bike ride every year. Camsight  have four tandems stored at the Outspoken Cycle premises very close to Cam Sight's Cambridge office and three stored at the George Campbell Leisure Centre, March. All the bikes are maintained and regularly serviced.  To find out more or book a taster session in Cambridge please contact Nick via nick@camsight.org.uk or 01223 420033 ext. 29.
Camsight can also help you pursue:
•    Rowing
•    Running
•    Football
•    Tennis
•    Swimming
•    Ten-pin bowling
•    Sensory walks
Swimming
Two Cambridge swimming pools offer quieter swimming sessions for people with additional needs or limited mobility. Chesterton Sports Centre, Cambridge, CB1 4LY Wednesday, 2.45pm – 3.30pm. Contact Joy Hallifax 01223 420033 or joy@camsight.org.uk  Parkside Pool, Gonville Place, Cambridge, CB1 1LYThursday, 1pm – 3pm. Contact 01223 446100 or parksidepools@gll.org.
Tennis – find a court of club near you  VI Tennis is led by experienced LTA coaches, using orange and red indoor court dimensions, with an audible soft ball. It suits all levels of sight loss and abilities.
Hills Road Sports Centre, Cambridge, CB2 8PF
Tuesday, 11.30am – 1.30pm.
Contact Fiona 07564 910651 or fionam@vision4growth.org.uk
www.vision4growth.org.uk/visually-impaired-tennis
Goalball at Cherry Hinton Village Leisure Centre
A local Goalball club which meets on alternate Sundays from 12 noon – 3pm.  07939 181 288  warren.wilson@hotmail.co.uk
Goalball at Neil Wade Academy, March
Alternate Saturdays, 10am – 12 noon
Contact Fentigers@outlook.com
Tenpin Bowling in Cambridge Cambridge Leisure Park, Clifton Way, CB1 7DY
Cam Sight runs two group sessions for all ages and abilities. 1st and 3rd week of each month.  Tuesday, 7pm. Thursday, 12.30pm.  Contact Joy Hallifax 01223 420033 or joy@camsight.org.uk
More sports: visit the camsight website for more ideas to try