Legal Information – help and resources
Pinpoint has run legal seminars for parent carers on children and  young people's rights, with local solicitors Irwin Mitchell, looking at education, health and care issues.
You can also access a series of factsheets and template letters on various topics, prepared by Irwin Mitchell and partners especially for parents and young people who need more information about key aspects of the Children and Families Act 2014.   All these resources can be found on the Irwin Mitchell website.
Factsheets include:
Duties on Schools
EHC needs assessments
The EHC plan
Health duties
Social care assessments and duties for children
Social care assessments and duties over 18
Duties to carers and carers assessments
The Local Offer
Advocacy
Consultation
Information, advice and support
Support for pupils with medical conditions
SEN support – early years
SEN support – schools
SEN support – further education
Personal Budgets
Direct Payments
Annual Reviews and Re-assessments
Preparing for adulthood
Mediation
Tribunal appeals
Complaints
Judicial Review
Legal Aid
Template letters
Requesting an EHC needs assessment
Chasing up on the outcome of an assessment request
Requesting amendments to a draft plan (including requesting a school or placement)
Chasing up on the outcome of a final plan
Requesting a personal budget
Requesting a direct payment
Appealing a decision to refuse direct payments
Requesting a social care assessment for a child or young person under 18
Requesting a social care assessment for a young person over 18
Requesting a carers assessment
Requesting information regarding the Local Offer

IPSEA, Independent Parental Special Education Advice, has free and downloadable website resources to help families get the right education for children and young people with all kinds of special educational needs and/or disability.
You can access these resources via the IPSEA website. There are model letters, frequently asked questions, a jargon buster and lots more.
IPSEA's trained volunteers give free, legally based independent advice and support in England.
You can book a 30 minute appointment via the website to slot to speak to one of IPSEA's volunteers on any educational issue that is the result of a child's special educational needs or disability. An IPSEA Volunteer Adviser will give you up-to-date information on the law, and what it allows you to do. They will also give you clear next-step advice.
If you're caring for a disabled child, remaining in paid work can be quite challenging.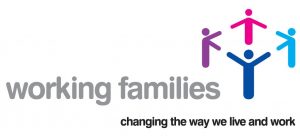 Knowing your rights can help you combine paid work and caring for your child.
Charity Working Families have a dedicated network and advice service for parents of disabled children who work or wish to work.
Family Rights Group is a charity working with parents whose children are in need, at risk or are in the care system and with members of the wider family who are raising children unable to remain at home.
FRG advises parents, grandparents, other relatives and friends about their rights and options when social workers or courts make decisions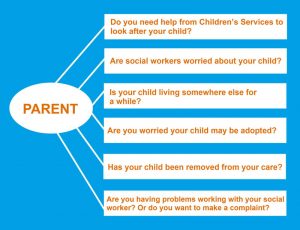 about their children's welfare.
It's free and confidential advice service has expert advisors  with extensive experience in legal and social work practice.  They help families understand the families  law and child welfare processes, as well as better understand the concerns of social workers.
Free helpline: 0808 801 0366 (Monday to Friday 9.30am to 3pm)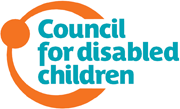 This handbook aims to empower disabled children and their families through better understanding of rights and entitlements.
It costs £50 to buy but you can download a free PDF adaption of each chapter via the Council for Disabled Children's website.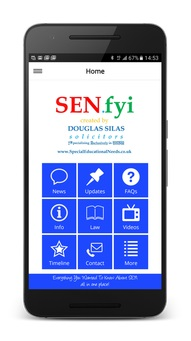 Douglas Silas Solicitors have a free App for Smartphone or Tablet for anyone (whether personally or professionally) involved with a child or young person with Special Educational Needs (SEN). The App sections include: News, FAQs, Law, Videos. The app also includes a copy 'A Guide To The SEND Code of Practice (updated for 2016/17)' which contains the Code itself with internal and external links to relevant parts of it and other guidance and legislation. http://www.specialeducationalneeds.co.uk/senfyi-app.html
The  Law Clinic at Anglia Ruskin University in Cambridge offers free half hour appointments.
It can help with family law matters including issues around the breakdown of relationships and arrangements for children. And employment issues such as unfair dismissal, discrimination, carer's rights and returning to work.
Contact Sarah Calder. The clinic number is 01223 698497.
An advocate can help you or your young person be heard. And in Cambridgeshire & Peterborough, the advocacy service is called Total Voice.
Cambridgeshire County Council and Peterborough City Council have brought together all advocacy services for adults, carers, children and young people into one single contract. It's a partnership of specialist advocacy organisations: VoiceAbility, Cambridgeshire Deaf Association and NYAS (the National Youth Advocacy Service).
The service is free, impartial and confidential and aims to: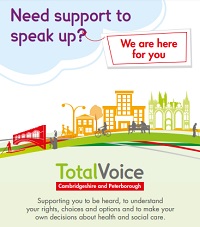 Support you to be heard
Help you understand your rights, choices and options
Enable you to make your own decisions about health and social care
Get support from the people around you in your community
Give the people around you the skills to support you
Give you the tools to do as much as you can for yourself
The service supports adults, carers and Children and Young People Looked After or In Need and people with:
Physical disabilities
Learning disabilities
Autism
Mental ill-health
Sensory impairments
Social or health care needs
NHS Health complaints
Visit the Voiceability webpage about Cambridgeshire advocacy services
Meet the National Youth Advocacy Service Team for Cambridgeshire
Helpful videos about advocacy
Advocacy explained for young children