Mental health and wellbeing support
Support for parents and carers
It's really important as parents/carers that we look after ourselves so that we can best support those that we care for. This isn't always easy and sometimes we need some support and guidance to look after our own mental health as well as learning about how to best support others.  Here you will find a list of services, charities and resources that can help:
Support for young people
Young people can improve their mental health by staying physically active, learning about mental health and wellbeing, tracking their own mood, learning good coping strategies, how to manage stress, how to manage difficult feelings and reaching our for specialist help when they need it. Below is a list of useful resources for young people:
Support for children
Children can improve their mental health by staying physically active, learning to notice and talk about their feelings and to connect with other people. It can help them to know about where to get help and to reach out for help if they are feeling sad or worried about something. Below is a list of useful resources for children:
Stormbreak – aim to improve children's mental health through movement, equipping them with sustainable, transferable skills and coping strategies to thrive during the complex demands of growth into adult life.
Keep-Your-Head website for Children & Young People – brings together good, reliable information on mental health and wellbeing.
The Cogwheel Trust – a Cambridgeshire-based charity which works to improve the emotional and mental wellbeing of local people. Cogwheel provides a range of counselling services for all ages (in-person and online) including providing services which are affordable to those on low and limited incomes.
The Mix  – here to take on the embarrassing problems, weird questions, and please-don't-make-me-say-it-out-loud thoughts that people under 25 have in order to give them the best support through their digital and phone services.
The Pound Trust – helps with talking about LGBTQ+.
Kooth is a free mental health provider who offers anonymous and personalised mental health support for Children and Young People online and through an app.
Think Ninja – a mental health app designed for 10 to 18 year olds. Using a variety of content and tools, it allows young people to learn about mental health and emotional wellbeing, and develop skills they can use to build resilience and stay well. Available at app stores.
Chill panda – Learn to relax, manage your worries and improve your wellbeing with Chill Panda. The app measures your heart rate and suggests tasks to suit your state of mind. Tasks include simple breathing techniques and light exercises to take your mind off your worries. Suitable for ages 4-13.
Bereavement support
The loss of a loved one is hard for anyone but for children and young people it can be overwhelming.  There are a number of support offers for children and young people who have experienced loss or who will face loss because someone close to them is dying.
CHUMS  CHUMS Mental Health and Emotional Wellbeing Service offers support to children and young people with mild to moderate mental health difficulties, such as anxiety and low mood, as well as those with significant emotional wellbeing difficulties arising from life events, such as bereavement and bullying.
Kooth is a free mental health provider who offers support online and through an app.  They support a wide range of mental health needs including bereavement.
Stars offer counsellors, in Cambridgeshire, and can help by listening and encouraging young people to express their painful emotions through creative play and work.
Winston's Wish  provide support for bereaved children
Apart of Me is a free app that has been designed by grief experts and young people who have had a similar experience. It is a magical, peaceful world populated by friendly creatures and a wise guide. The game is designed to help cope with the death of a loved one. Based on psychological research, the app provides a safe virtual space featuring games and quests that teach self-care strategies and help reduce the sense of isolation.
Self Harm – parent help in Cambridgeshire
In recent years, Pinpoint has helped parents whose children and young people have been self-harming.  Our monthly support group is no longer running but we are working with other charities and county partners to develop a co-ordinated approach to supporting families affected by self harm.
We support the 'Listen' group that runs in Huntingdon every month.
We also have resources to share, including some useful tips and strategies.
How I coped – Mark's story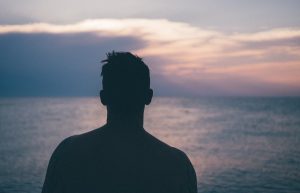 "Pinpoint gave me the confidence not to give up when things were tough – and a year on, the turnaround for my son has been massive. That experience and the journey we've been on inspired me to set up a new support group for parents where they can be open, chat and not worry about being judged in any way."
Parent Mark gave up his career when his son's self-harming began to escalate. Now, he's back to helping others but this time he's supporting other parents at Listen*, a new Huntingdon group he set up last autumn.
NESSie – new free support service for parent carers – Positively Supporting Self -Harming Behaviours
NESSie is funded to support parents/carers of children and young people who self-harm to explore and develop a positive and more confident approach to keeping young people safe and offer a chance to identify useful strategies and resources.
Free online and face-to-face workshops
Parent Support line Tel: 07932 651319 (open Wednesdays 9 am – 12 pm or by appointment)
A private moderated Facebook support group
Cambridge support group for parents of children/young people that self-harm
1-1 support and advice sessions
Peer support groups
For more information go to NESSie's website.

'The Parent's Guide to Self-Harm' by Jane Smith as an extremely useful source of information.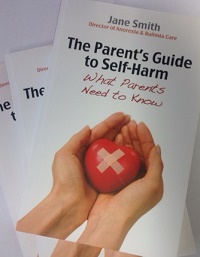 We have copies available to parents on request.
www.keep-your-head.com  a website supporting mental health among residents in Cambridgeshire and Peterborough
KOOTH – online counselling for 11-24 year olds
CHUMS – support for parents and children and young people in Cambridgeshire (up to 25) and Peterborough (up to 18).  Cambridgeshire contact number is 0330 0581 659 and Peterborough 0330 0581 657.
Young Minds' parents helpline: 0808 802 5544 from 9:30am – 4pm, Monday – Friday
Qwell
Qwell offer free, safe and anonymous mental health and wellbeing support.
You can watch a video about the support available here.
Bullying – Where to find advice and support
"Bullying is the repetitive, intentional hurting of one person or group by another person or group, where the relationship involves an imbalance of power. It leads to an outcome which is always painful and/or distresses."
Anti-Bullying Alliance (ABA)
Bullying can happen to any child, but children with special educational needs or a disability (SEND) are more likely to be bullied. However, it is important to remember that not all children experience bullying.
You can find help an advice to support your and your child on the following websites:
Trauma
Some children and young people experience trauma and may need additional support. Mental health services can provide the appropriate support and identify ways to meet a child or young person's needs.  Please ask your doctor for a referral.
For those wanting to find more self-guided support, the following resources may be helpful (but are not a substitute for professional involvement).
The UK Trauma Council and Anna Freud Centre