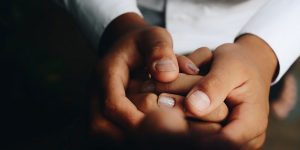 Caring for a child or young person with additional needs or disability is tiring and, in a big county like Cambridgeshire, can be extremely isolating. Finding support and making connections with others who understand can really help. You are not alone. Find out what support is available…
Support from Pinpoint
At Pinpoint we offer a number of opportunities for peer support and information sharing:
One of the main ways Pinpoint can help is to connect you with other parent carers who are in a similar situation to you. Our support group section has details of parent carer groups across the county. You can search for parent groups in your region and by need, although many groups welcome parent carers of children with all needs, disabilities and ages.
If your group is not already listed, please email us and we'll get your group added.
Parents and carers sometimes want or need some extra help or information to better equip them to deal with parenting issues. If you are accessing some services you may be offered a parenting course. The title can be unhelpful as it can make parent carers feel that they are being told they don't know how to be a parent. However, that's not the intention. These parenting programmes can provide strategies to try and can help you gain confidence, skills, knowledge and understanding. They also provide an opportunity to meet other parents and develop a support network.
Help with managing behaviour is one of the key topics parents tell us they need support with and want to have better information on. We have tried to collate details of the support available to help with managing behaviour here.
Pinpoint can help support you by offering free signposting. You can find a list of useful contacts to start with here.
You will also find a wealth of information in Pinpoint's Information Hub.
Can't find what you need? Then please do drop us an email and we will do our best to signpost you to experts and advisors who can help.
Contact the Pinpoint team and we can help.  We're parents ourselves – our children have additional needs too. We're here to help, so please get in touch.