Pinpoint Forum Reference Group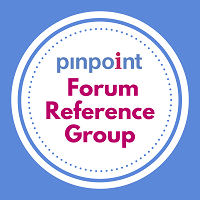 Pinpoint established a Forum Reference Group in March 2019:
"Having pondered for some months how to meet the need to find a regular space for participation amongst those who want to influence at a strategic and policy level, I've decided Pinpoint should host a NEW Forum Reference Group. This group will meet termly and be a place where participants can feed into thinking about a wide range of policy and strategic work we are engaged in."  Sarah Conboy, CEO of Pinpoint.
What is the Pinpoint Forum Reference Group?
It's a small group of parent carers where participants have the opportunity to get involved in thinking about policy and strategic work. The group meet regularly to help review policy documents and provide feedback. Our aim is for the group to meet each term.
How can you get involved?
If you think this is something you'd like to be involved in, would like to know more about what we do in this group and how you can join in, please email us at information@pinpoint-cambs.org.uk.