Pinpoint Autism/ADHD workshops
Does your child have  – or do you suspect they have – Autism/ADHD?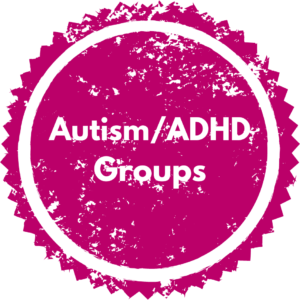 Autism/ADHD groups for parents are currently run virtually online. Prior to the pandemic they ran monthly in Ely, Histon, Peterborough and Huntingdon.
Parents and carers who have children with Autism and ADHD – with or without a diagnosis – are welcome to come along. The sessions are free.
So if your child is accessing services, are on the waiting list, or have had a referral turned down, come along for practical ideas on how to boost your resilience and work with your children at home and help manage their behaviour.
View our upcoming Autism/ADHD group sessions and book your FREE place here.
Useful information and support
See our Autism and ADHD – Referral, Assessment & Support page for further information, signposting and support.