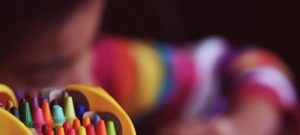 The majority of children and young people with SEN and disabilities will have their needs met by their local mainstream early years setting, school or college. However for those with complex needs that cannot be met by the support put in place, an Education, Health and Care (EHC) needs assessment may be required. This assessment could lead to your child getting an EHC plan (EHCP). Further information and guidance on these stages are outlined below.
SEN Support gives extra help for children and young people with special educational needs in mainstream schools, from early years to further education. 
Most pupils with special educational needs and disabilities in Cambridgeshire are helped at school through SEN Support, which replaced the old School Action or School Action Plus support in schools following the SEND reforms in September 2014.
Under SEN Support, school will assess your child's needs, with you, your child and their teachers.  You should be involved in setting up a plan for your child and look at their needs/wanted outcomes. The plan will include what school needs to do to make this happen.
School needs to meet with you regularly to review the plan (and change it if necessary) and see how your child is progressing.  You should get a report at least once a year.
Your child's school must have a SEND plan – have you read it?
Every school in the UK has to publish a SEN Information Report on how it helps pupils with special educational needs. It also spells out who the key SEND contacts are within the setting.
Look in the school's policy section for the special needs and disability information.
Read more about SEN Support
SEN Support in education settings takes the form of a four-part cycle of ASSESS –
PLAN – DO – REVIEW (APDR) through which earlier decisions and actions are
revisited, refined and revised with a growing understanding of the child or young
person's needs and what supports them making good progress and securing good
outcomes (The SEND Code of Practice 6.44-6.56). This is known as a graduated
approach. Children, young people and their parents or carers will be central to this
cycle, the length and regularity of the cycle depends on the needs of the child and
family or young person.
The ASSESS – PLAN – DO – REVIEW (APDR) cycle can be described as follows:
Assess: The child or young person's difficulties must be assessed so that the right
support is provided at the right time. This should include, asking parents, the young
person and professionals such as the class or subject teacher who work closely
with the child or young person what they think.
Plan: The education setting and parents need to agree the outcomes that the SEN
support is intended to achieve: in other words, how the child or young person will
benefit from any support they get. All those involved will need to have a say in
deciding what kind of support will be provided, and decide a date by which they
will review this.
Do: The education setting will put the planned support into place. Parent and
carers may also have support and strategies that they can use at home. The
teacher remains responsible for working with the child on a daily basis, but the
SENCO and any support staff or specialist teaching staff involved in providing
support should work closely to track the child's progress and check that the
support is being effective.
Review: The support the child or young person receives should be reviewed at
the time agreed in the plan. Together, schools/ setting and parent/ young person
can decide if the support is having a positive impact, whether the outcomes have
been, or are being, achieved and if or how any changes should be made.
Cambridgeshire County Council provides an ADPR template that schools can use which explains the process and suggests assessments that can be used.
Cambridgeshire County Council is in the process of creating a resource for schools called the SEND Ordinarily Available Provision Toolkit.
Ordinarily Available Provision (OAP) can be defined as the provision made for children whose special educational needs can be met from the resources generally available to the school or setting. This will apply to all children without an Education Health and Care Plan (EHCP), but children with an EHCP will also benefit from this type of provision in addition to the provision written in their plan.
The toolkit is not designed as a checklist, and schools and settings will not be expected to implement everything within it, but to work with parents to identify appropriate actions from the comprehensive but not exhaustive list of support. The toolkit is available here and there are some responses to FAQ's from the Local Authority here.
You can find out more here 
The Early Help Assessment is used for all Early Help requests where a multi-agency approach is required. It leads to:
District Early Help services
Support for an existing lead professional. The Early Help Hub will suggest an initial Family Support Plan and they or the District Team will review the closing plan.
signposting to a better-placed service or intervention outside of the Council.
This leaflet provides details of how to access funded early years education and child care and is also available in Ukranian.
When SEN Support is not enough
For most children, good SEN Support will meet their needs and they will not need greater help and support.
For some children, the needs are more complex, greater and will need a higher level of intervention.
It is not automatic that children on SEN Support move on to have a full Education Health Care Assessment (EHCA) or have an Education Health and Care Plan (EHCP).
Neither should it be the case that a child's needs can only be assessed by an Education Health Care Assessment.
Good schools will assess learning needs thoroughly at an early stage and will make use of the free resources and support available from Cambridgeshire's SEND District Teams. The Teams can lend all the professional assessments tools that the educational psychologists recommend – these cover reading, writing, learning styles, memory and much more.  The only assessments they cannot lend are those which must be carried out by a qualified Educational Psychologist.
Schools can access Educational Psychologist's advice from the SEND District Team to ensure they are doing all they can to meet a child's needs – this is available without a request for a full assessment.  Where there are needs which come under the medical professional's expertise (autism, ADHD, physical needs, speech and language), this may need a separate assessment and schools may need to request additional specialist help and advice from the right NHS service.
Whilst an Education Health Care Plan provides a 'legal' requirement to provide what is written in it, schools also have a legal duty to meet a child's needs if they are on SEN Support.
In most cases, everything the child needs can be provided under SEN Support and children will make good progress.  They will not need an full assessment or a Plan.
In some cases, it may be appropriate to seek a full Education Health and Care Assessment.
Some children's needs are complex, greater and have not been met through SEN Support.
In these cases it may be appropriate for there to be a full assessment of needs – an Education Health and Care Assessment (EHCA).
A parent, child / young person, school or professional can request a full assessment.  It is the Local Authority's duty to consider such a request as they will need to provide the resources to do the assessment.
A request can be made where there are thought that there 'may' be additional needs – you do not need a diagnosis or a named condition. But to help the professionals to decide whether a full assessment is appropriate it will help if they have some more information to go on.  The Local Authority has co-produced EHCA guidance, with Pinpoint and SENDIASS, which is available to schools and parent carers.  It is not a check list. It is not there to stop requests being made.  It is there to help everyone understand what sort of additional information helps the ECHA Panel to make a good decision.
There are lots of unhelp myths about the assessment and when you might qualify for one – please read our co-produced myth busting guide as the myths are just that!
The County Council have two new leaflets about the process for parent carers – a shorter version and a longer version. 
How to make the EHCA request
There are several routes to making a request.
the school / setting can make a request to the Local Authority
a parent or child/young person can make a request to the Local Authority
a professional can make a request to the Local Authority
There are then several ways of making the request.
You can:
ask the school to make the request – the school completes the paperwork and you should be asked to contribute
or
write a letter – you don't need specific words but you might find the IPSEA template letter useful  – and send it to: Statutory Assessment and Resources Team, Box SCO2209, Scott House, Huntingdon, PE29 3AD
or
fill in a Local Authority Request Form which can be found on the Local Offer page here.
If you are making the request yourself
To help the assessment panel to make a good decision it can help to provide as much background information about your child's needs as possible.  You are not required to do this but without it the professionals don't have much to help them make a decision.  The Local Authority provide a Parents' Checklist to help you think about the information you may have already that would be helpful – remember, you are not required to have this.
Do read the Education Health Care Assessment Guidance and our Handy Guide as these might help you think about not just the level of need but also there may be many low level needs or slow progress over a long period of time, for example.
You don't need fancy words!  You know your child and you need to paint a clear picture for the person who will read your letter / form who doesn't know them.  Just help them to understand why you think a full assessment is needed.
Independent support for making an EHCA
The process should take between 4 and 6 weeks.
You can read more on the Cambridgeshire Local Offer
If the Local Authority have agreed to assess then they will start an information and assessment gathering process.
This can mean asking lots of different professionals to assess your child's needs and asking you and your child about their needs too.   The process must be done in 20 weeks – there can be a lot to do in this time.
This flowchart from the Special Needs Jungle helps to explain this process.
At the end of the 20 weeks you will have an assessment and a draft Education Health and Care Plan.
You still need to agree the ECHP.  Its important that the ECHP says in it everything that is needed for your child and that it is 'person centred'.  This video explains what is meant by 'person centred'.
When you apply for an EHC Needs Assessment you will often have an Educational Psychologist involved.  Here are some more detail on who an Educational Psychologist is (often referred to as an EP) and how they are involved in the EHCNA process.
There is a short version and a long version of the document.
EP info for parent carers – Short Version
Not all requests are agreed.
If you do not agree, you can seek to follow this up and challenge it.  There are several routes for this and you will get this information in the letter you get from the Local Authority.
You can appeal through the tribunal service – you might find this video helpful.  Details of the process will be provided in your refusal to assess letter from the Local Authority.
You can seek to resolve the issue with the help of Cambridgeshire's SENDIASS team or the local mediation service – SENDIASS can provide these contact details. Importantly, using SENDIASS or the mediation service does not affect your right to appeal.
This can be a challenging time for parent carers but you are not alone.  Do consider dropping in to one of our Tii Hubs for informal emotional support.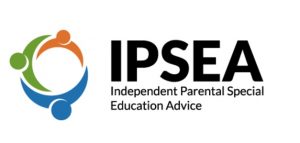 IPSEA, the Independent Parental Special Education Advice, also offers free and independent legally based information, advice and support to help get the right education for children and young people with all kinds of special educational needs and disabilities (SEND).
It has now produced a "refusal to assess appeals pack" for parents wanting to appeal local authorities' refusal to carry out EHC needs assessments.
Education, Health and Care Plans replaced Statements and Learning Difficulty Assessments in 2014 
EHCPs bring together your child's learning, health and social care needs in one plan. They can continue until a young person is aged 25, if they stay in further education or training.
Parents/carers, young people over the age of 16, early year's settings, schools, colleges and any professionals working with a child or young person can request an EHC needs assessment. where they think their child may have additional needs.
If a local authority ("LA") is requested to carry out an EHC needs assessment by a parent, young person, school or college, they must consider:
whether the child or young person has or may have special educational needs ("SEN"); and
whether they may need special educational provision to be made through an EHC plan.
If the answer to both of these questions is yes, they must carry out an EHC needs assessment.
To help the assessing team make a decision the Local Authority have co-produced guidance which sets out the sort of evidence that can help to show the child's needs.
Requests should be sent to:
Statutory Assessment and Resources Team
Box SCO2209
Scott House
Huntingdon
PE29 3AD
Email: start@cambridgeshire.gov.uk
Who to contact about EHCPs
Cambridgeshire County Council's Statutory Assessment and Resources Team (START)
There is one team that covers assessments/reviews and transfer to/maintaining EHCPs. A second team covers commissioning and specialist resourcing, including EHCP finance, the county resourcing panel and SEND/LAC transport.
T: 01480 372 600
Email: start@cambridgeshire.gov.uk
All Things EHCP – drafting, changes and annual reviews
Education Health and Care Plan are legal documents but should also be easily understood by all who need to read them and be 'specific' – they have to say what will be provided, by whom, when, how often etc.  A child only has a set number of hours in school each week / waking hours and so the challenge is making sure what is included fits the time available and makes for the right balance to get the best for the child or young person.
Parent carers, education, health and social care professionals will all be asked and expected to help write the plan.  Most importantly, the child or young person should also have the opportunity to shape it and contribute to it.  The best plans 'sound like' the child or young person – you can hear their needs described throughout the writing and its clear what they want for their future.
What does an Education Health and Care Plan (EHCP) look like?
All Education Heath and Care Plans (EHCP) must have the same information, and these are set out in sections. Cambridgeshire use their own version of the standard template.
Sections in an EHCP
A: The views, interests and aspirations of you and your child: the views, interests and aspirations of the child and their parent carers, or the young person.
B: Special educational needs (SEN): the child or young person's special educational needs.
C: Health needs related to SEN: the health care needs which relate to their special educational needs or disability.
D: Social care needs related to SEN. the social care needs which relate to their special educational needs or disability.
E: Outcomes – how the extra help will benefit your child: what will I see / hear if the plan works.
F: Special educational provision (support): what needs to be provided for the child to make progress, thrive and do well.
G: Health provision: any health care reasonably needed to be provided by health for the child's learning difficulties or disabilities.
H: Social care provision: any social care reasonably needed to be provided by health for the child's learning difficulties or disabilities.
I: Placement – type and name of school or other institution (blank in the draft plan): The name of the school or provision to be attended by the child or young person, and the type of provision (mainstream, special school type, alternative provision).
J: Personal budget arrangements: details of any direct payment which will be made.
K: Advice and information – a list of the information gathered during the EHC needs assessment: copies of all of the advice and information obtained as part of the process e.g. Paediatricians report, Educational Psychologist's report, Occupational Therapist's report etc.
There are three sections on needs (i.e. your child's difficulties) that are matched by corresponding provision (the help your child will get) to meet those needs.  This means what you set out in "Section B: Special educational needs" is met by "Section F: special educational provision."  Section C: 'Health care needs" are met by "Section G: health care provision". And "Section D: Social care needs" are met by "Section H: social care provision".
SENDIASS can provide free and independent advice and support if you have concerns about how the EHCP is written or how the process works. SENDIASS also have this helpful handout. 
Contact a Family have some helpful information with examples of what might go in each section.
Cambridgeshire Local Authority are working with education, social services and health to continually improve the quality of their plans through a process of sampling and review so that in time plans are consistently of a very high quality.
Getting the EHCP right – Person Centred Plans
The best plans are truly person centred – they reflect your child, their aspirations, skills, talents and needs. When you read the plan you should be able to see the child you know and love and understand how the plan will help them to achieve their potential and ambitions. Whilst it vital that the plan details the provision it should focus on how it will help the child to achieve their goals.  Your child should help write it, alongside you and the professional team.
Council for Disabled Children have produced a helpful short video that explains how this works on practice.
The EHCP needs to be specific as it is a legal document.  It needs to say exactly what will be provided by whom, how and when.  But do keep coming back to the 'why'.  Its easy to check caught up with asking for a certain provision and then realise that it won't actually give the child or young person the opportunities they need to fulfil their goals.
If your child or young person has an Education, Health and Care Plan (EHCP),  the local authority must review your child's EHC plan at least once a year. This is to look at how your child is progressing and to ensure that the plan is kept up to date. This process is known as the annual review. You can find details on annual reviews in Cambridgeshire on the Local Offer site here.
The annual review is a formal process that must follow certain legal requirements. It includes a meeting, but this is not the only part of the process. The responsibility for carrying out annual reviews lies with the local authority, but in most cases the local authority delegates organisation of the review meeting to your child's school.
Your child's first annual review must take place within 12 months of their plan being first made. After that, each review should take place within 12 months of the previous review.
To help parents and young people understand the review process, Contact A Family has produced an Annual Review Video and have lots of helpful information on their website.
When and how to get the best from a review
EHCPs will be reviewed annually or when changes are needed.  You can ask for an early review if your child's needs change or if the Plan is not working – but this should be rarely needed.
The Review process is statutory and there are legal requirements.  IPSEA have information about this aspect of the process. SENDIASS have a leaflet about it too.
Contact a Family has information about how the process should work  and Council for Disabled Children have a helpful video.
It is important that the child/young person and parent carer take an active role in the process – you should be equal partners with other professionals.  It will important to be ready to say what you think is working well and what would be better if.  Ask for the things you think that might be needed but also be ready for professionals to offer their suggestions.   The Plan should be person centred – these two videos are useful reminders of what this means.
You can take someone with you if you feel a bit overwhelmed  – its supposed to be a friendly supportive meeting not a battle ground.  Most of time there will be agreement with all who are taking part.  Occasionally there will be differing views.  Reviews seem to work best when everyone is open minded, listen to each other, are positive and can stay focused on what is best for the child.
It will be important that the Plan is constantly looking ahead to ensure that what is being done this year is preparing your child/young person for their adult life – it sounds obvious but it is easy to forget.
The new revised draft plan will arrive and you will be asked to agree it.  If there are things that you are worried about then do talk to the Statutory Assessment Team and SENCO – it matters that it is the best possible plan.  What is written in the Plan is what must legally be delivered – if it's not in the Plan there is no requirement to provide it.
If you have difficulties during the process then SENDIASS can help.  There is a complaints process should it be needed.
Personal budgets provide an opportunity for control and choice over the support and care needs of a child or young person. Instead of being provided with services, a budget is identified to meet assessed needs. The most important aspect of the personalised approach to meeting needs is the working together, families, young people and practitioners plan how to use the budget to meet these needs.
Depending on individual needs, a personal budget may be provided to support with:
Education / learning needs– an Education, Health and Care Plan (EHC Plan) should be clear about the amount of money to be spent to meet a child/young person's needs. As part of this, the amount of money that can be made available as a personal budget could be identified and you will be able to decide whether to request a personal budget.
Personal transport budgets for travel to school or college  for eligible children and young people.  Please visit the Personal Transport Budget page for information.
Social care – children and young people with disabilities who are supported by Disabled Children's Social Care, may be offered a personal budget where a child needs additional and individual support at home, break from caring or the opportunity to have the same experiences as other families.
Health – a personal health budget may be available for those with complex, long-term and /or life limiting condition.
Telling the Local Authority what you think about the support you have had – POET (Personal Outcomes Evaluation Tool)
You can let Cambridgeshire County Council know what you think about the support for your child or young person with Special Educational Needs and Disabilities. They have a short, simple questionnaire to complete.
It is quick and easy to do
You don't have to give your name
You can compete as much or as little as you want
There are 3 different questionnaires: one for children and young people, one for parents and carers, and one for practitioners. You just need to select the questionnaire that is right for you.
The Local Authority will:
collate the feedback three times a year
use your feedback to find out what's working well, what could be improved and to develop what they do
share and publish the feedback along with actions and changes they have made