SEND Reforms & SEND Review
SEND Reforms
Big legal reforms impacting special educational needs came into force in September 2014 under the Children and Families Act.
Key changes were the introduction of:
Education, Health and Care Plans (EHCPs) to replace Statements of Special Educational Need and Learning Difficulty Assessments.
SEN Support, which replaced School Action or School Action Plus support programmes
SEN Information Reports – one has to be published by every school
How is the Cambridgeshire area faring since the reforms?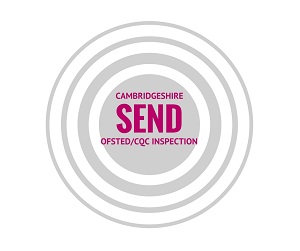 A SEN area report – looking at identification and provision for SEND children in Cambridgeshire area -was published in June 2017 following an inspection by Ofsted and the Care Quality Commission. Read the inspection report.
More about the reforms
Look for your local school's SEN Information Report on their website. The report outlines what the school offers  for pupils with special educational needs and who the SEN contacts are.
The Cambridgeshire Local Offer web page also explains the changes, the education, health and care services available and who can apply for them
Read Council for Disabled Children's information on SEND Reforms
SEND Review Commission 2019
In September 2019, the Secretary of State launched a new SEND Review.  This Review comes 5 years after the last significant legislations changes.
The review will consider:
better help for parents to make decisions about what kind of support will be best for their child.
making sure support in different local areas is consistent, joined up across health, care and education services, and that high-quality health and education support is available across the country.
how to strike the right balance of state-funded provision across inclusive mainstream and specialist places.
aligning incentives and accountability for schools, colleges and local authorities to make sure they provide the best possible support for children and young people with SEND.
what is behind the rise in education, health and care (EHC) plans and the role of specific health conditions in driving demand; and
ensuring public money is spent in an efficient, effective and sustainable manner, placing a premium on securing high quality outcomes for those children and young people who need additional support the most.
SEND Review 2022
The much awaited SEND Review green paper was finally published on 29th March 2022 after a 2 year delay owing to the Covid-19 pandemic. You can read the SEND Review green paper here. The consultation period for the government's proposals set out in the green paper is 13 weeks long and ends on Friday 1 July 2022.