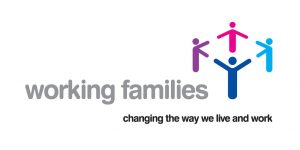 Are you a working carer? Looking after dependents and working can be a real challenge.
Knowing your rights can help you combine paid work and caring for your child. And charity Working Families has set up 'Waving not drowning' – a dedicated network and advice service for parents of disabled children who work or wish to work.
The charity helps working parents and carers and their employers find a better balance between responsibilities at home and work.
Check out the Working Families film to find out more about:
parental leave
time off for dependants
flexible working
Or you can download factsheets on the above topics.
There's also a helpline for parents & carers: 0300 012 0312
Email: advice@workingfamilies.org.uk