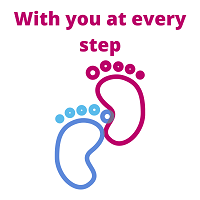 We're delighted to announce this year's programme for our Annual Conference that will be held on 21st and 22nd June 2022.
Once again, our conference will be held virtually. We have two days of sessions where you can hear directly from policy makers, experts and specialists from health and education, as well as those with lived experience of SEND and being a parent carer.
You can join us for all, some or just one session. The sessions are free for Cambridgeshire parent carers and professionals.
All sessions are available to book on our events page or follow the links below to register directly for the session(s) you're interested in.
We look forward to seeing you on the 21st and 22nd June!
Pinpoint's Annual Conference Programme for 2022
Tuesday 21st June
9.30-11am: Welcome and Keynote Speaker
Jonathan Lewis, Service Director – Education. Book here.
11.30am-12.30pm: Cambridgeshire's new Mental Health Strategy
Nicola Greaves, Commissioning Manager – Children and Young People's Mental Health. Book here.
1.30-2.30pm: A Journey into a PDA Mind
Harry Thompson. Book here.
8-9:30pm: Parent blame and guilt
Yvonne Newbold. Book here. 
Wednesday 22nd June
9.30-10.30am: Ordinarily Available – what you can expect as normal provision in mainstream schools
Rebecca Salmon, SEND District Manager, and Kirsten Branigan, Principal Educational Psychologist. Book here.
11.30-12.30pm: Parent-led health records
Dr Venkat Reddy, Consultant Neurodevelopmental Paediatrician | Lead Clinician Peterborough Integrated Neurodevelopmental Service and Saran Muthiah. Book here.
1-2pm: Supporting Challenging Behaviour at home and at school
Yvonne Newbold. Book here.