Fetal Alcohol Spectrum Disorder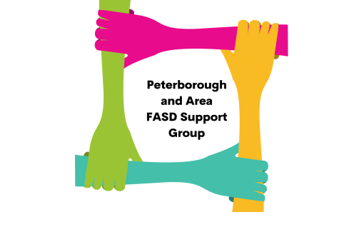 FASD is a severe and profound, lifelong neuro-developmental disorder lifelong caused by prenatal alcohol exposure. With informed support those with FASD and the people that support them can behelped and supported to overcome the challenges they may face face. Recent research suggests that at least 2% of the population are affected,
Peterborough and area FASD Support Group.
This is a regional support group based in Peterborough but offering support to families in Cambridgeshire & Peterborough and in the surrounding counties (Lincolnshire, Norfolk, Leicestershire, Northamptonshire, & Bedfordshire).   The support group is co-ordinated by parents and carers of children and young people with FASD to support families in a similar position.
The group have a closed Facebook page to support what do. Peterborough Family FASD Support Group https://www.facebook.com/groups/1320037864718272.
They hold two different support groups each month, outside of the school holidays, and hold a coffee morning drop-in session each month too. Dates and venues are advertised on the Peterborough FASD support group and the FASD UK Facebook pages.