Accessible outdoor sports Cambridge
Fresh air fun: find accessible outdoor sports in the Cambridge area for your children and young people with additional needs and disabilities.
Take a look at the options below.  You can also check out our watersports page which offers sailing and rowing opportunities.
Adaptive Cycling
You Can Bike Too at Milton Country Park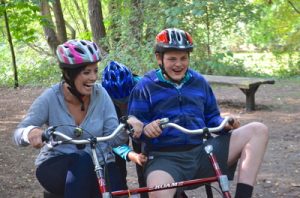 The centre began with Aaron's wish. His wish was to cycle with his family and friends, to experience the wind on his face as he pedalled to freedom and independence. He met Ruth, a keen Cambridge cyclist and incredible people connector, who helped Aaron fulfil his dream. Importantly the team who made the project happen are people with learning difficulties and mixed abilities, and their aim is for the whole community to use it!   Milton County Park covers 95 acres and is located north-east of Cambridge city centre. It is built on old gravel pits and provides a natural habitat for wildlife, with large water pools and wetland areas, meadowlands, a play area and many pathways for horses riders, walkers, cyclists and wheelchair users. There is a full programme of regular and special events held at the park throughout the year too.www.facebook.com/youcanbiketoo
PEDALS, Hinchingbrooke Country Park, Huntingdon
Hinchingbrooke Country Park in Huntingdon offer Pedals
They have a fleet of adapted bikes available to hire for use in the park. The park itself has a wealth of wildlife everywhere which covers 170 acres, and includes open grasslands, meadows, woodlands and lakes. Whether you are riding a bike, walking the dog, exploring with your children, enjoying tea and home made cakes in the cafe or having a picnic, you are sure to enjoy this beautiful space.   This well adapted park has two routes for Pedals Scheme adaptive cycles and even has a specially designed and varied course for mountain bikers to use as well.
Visit their website for the latest information.
Horse Riding
Cambridge Riding for the Disabled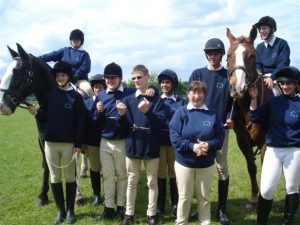 Would your young person like to try horse riding?
A local group, part of the Riding for the Disabled Association, offers sessions at College of West Anglia at Milton from 4-6pm on Thursdays.
View their website or email: Gay Redman on redman.tessa@gmail.com or Gillian Newsum at gnewsumn@aol.com