Accessible cinema screenings in Cambridgeshire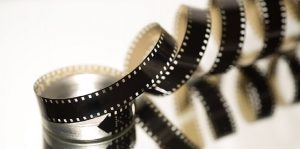 Autism-friendly films in Cambridgeshire
Autism-friendly films usually offer:
a relaxed environment where people understand the needs of children and families with autism
lights left on low and sound turned down
no trailers or advertisements (unless they are embedded in the film)
staff trained in autism awareness
disabled access
chill out zone, where available
freedom to move around and sit where you like
bring your own food and drink
free entry for carers with valid CEA Card (scroll down for more details)
Autism-friendly cinemas in the county include:
Useful link:  the Dimensions website.
Subtitled screenings in Cambridgeshire
Find out about subtitled films near you.
Add your location to the interactive map, and it will show which cinemas are showing which films, including times.
Local cinemas offering subtitled screenings include:
Audio-described screenings in Cambridgeshire
For cinema goers who are visually-impaired, audio descriptions – accessed through headsets – are offered by most cinemas.  The Light, Vue, Cineworld and Showcase cinemas offer this service.
Have you got a CEA card? Free carer admission!

Get free carer's admission: The CEA Card is a national card scheme developed for UK cinemas by the UK Cinema Association (formerly the Cinema Exhibitors' Association or CEA). The scheme was introduced in 2004 and is one of the ways for participating cinemas to ensure they make reasonable adjustments for disabled guests when they go to the cinema. The card offers a free ticket for someone to go with a cinema visitor with a disability or additional need.  Find out more about the card scheme.