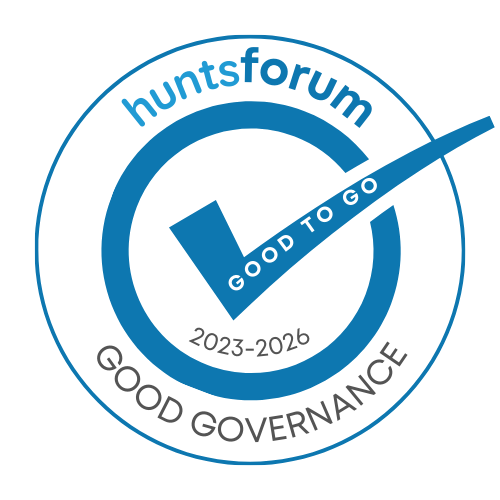 We are very excited to have been awarded the Good to Go: Good Governance mark by Hunts Forum.
This mark ensures that organisations are well run with a good level of internal governance, financial control, management and data protection. Hunts Forum has seen our policies, interviewed us, and then a panel has reviewed the evidence and granted us the mark.
You can find more in-depth information about what this Mark means on this page of Hunts Forum.